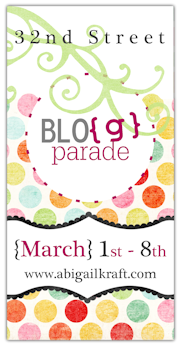 1. What's your favorite time of the day, and why?
Sunset!
I would say sunrise, but my husband works nights and we rarely get to enjoy a sunrise together.
So for course Sunset would be my favorite time of day.
If I could use one thing to describe an earthly sunset, I would say they are a God's paintings! What an awesome God we serve!

2. If health wasn't an issue, what food could you live off of?
Fettuccine Alfredo from Olive Garden
If it wasn't for the carbs and the loads of butter that are in this pasta, I would eat it everyday of the week. I mean, I am Italian.
 
3. If you could have one wish granted (besides wishing for more wishes), what would it be?
Only one wish?  That's a tough one because I am truly content with everything in my life. I worship and serve a magnificent God, I have a  good marriage, wonderful children (except when there not), and have been blessed with many privileges in life that most people will never experience.
So if I can only have one wish, my wish would be that my children grow up to be strong healthy and advantaged individuals who love and honor the Lord our God with their lives and all of their earthly possessions.
I mean, isn't that every parents wish?

4. What's one thing that you get teased about a lot?
That's a tough one, I don't get teased a lot. hmmm. . .I'll have to think about this one.

5. If you could choose one movie, book, or TV show to spend your life in, which would you pick? What type of character would you be?
I think I would have to choose Sweet Home Alabama.
There's something about the love story that gets me every time! Not that I would every leave my husband to move to New York City and become a fashion designer or anything, but the love that Jake has for her is just beautiful.

6. If you could have one talent that you don't already have, what would it be?
If I could just be more domesticated it would be great. I can't sew, I don't enjoy baking, and forget about homeschooling my kids.

7.If money were no object, where would you go on vacation?
DISNEYLAND
I adore all things Disney. Even though I know there is Disneyworld, I think I will always like Disneyland and California Adventure better. 
I just can't resist the magic.

8. If you were an awesome singer, which genre would you sing?
Country

9. If you could have a $10,000 shopping spree to one store, what would it be?
 
10. If you could live in any point in time, when would it be?
Now!

11. If every outfit in your wardrobe had to be one color, what would it be?
Black!
I know boring right?  I just like it. Plain Jane. That's me.

12. If you were one of the seven dwarves, which one would you be?
Hubby says Grumpy!

(Doc, Grumpy, Sneezy, Sleepy, Bashful, Happy, or Dopey)
13. What's the last album you listened to?

14. What's something we'd be surprised to know about you?
I am deathly afraid of feet!

now please head over to 32nd Street and join in the fun!